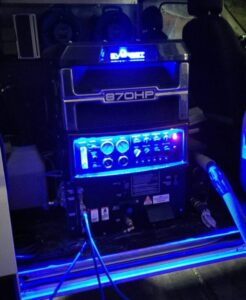 Our goal is to be the best carpet cleaning company in Las Vegas, NV and surrounding areas. We are 100% on time with our appointment and we are 100% committed to our customers. We believe in investing into high technology for the most effective and efficient cleaning results.  Our truck mount equipment is the latest and most advanced in the carpet cleaning industry.  It has a powerful extraction and steaming hot water. With our equipment and cleaning process, it'll only take 4-6 hours for the carpet to dry, While other companies will soak your carpet and may take days to dry. We care about our customer's property and want to make sure your carpet looks better and last longer.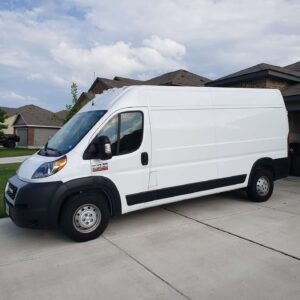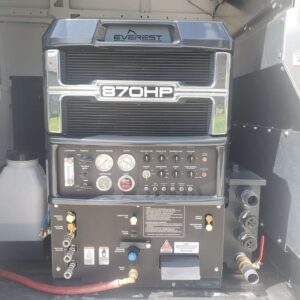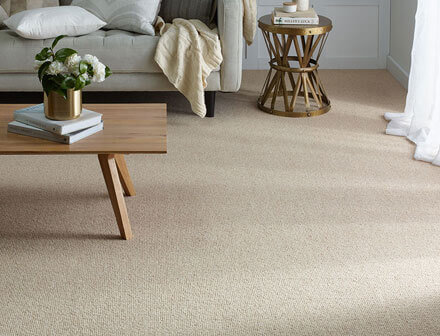 Carpet Cleaning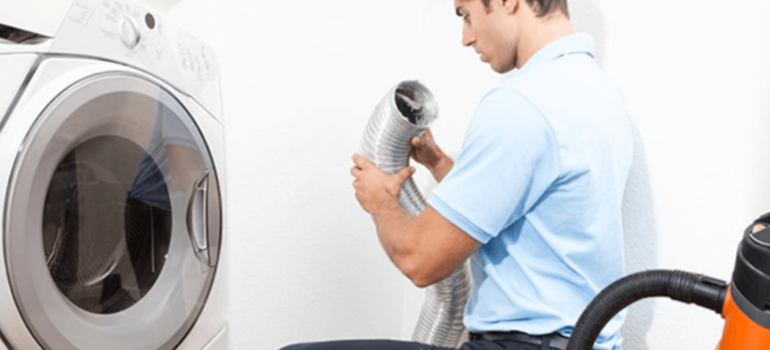 Dryer Vent Cleaning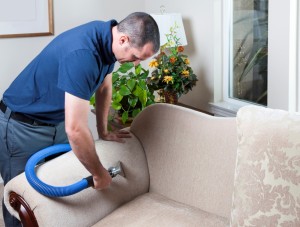 Upholstery Cleaning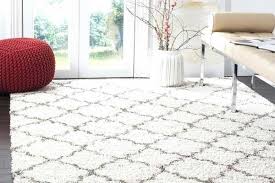 Area Rug Cleaning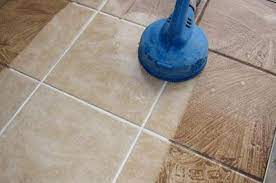 Floor Cleaning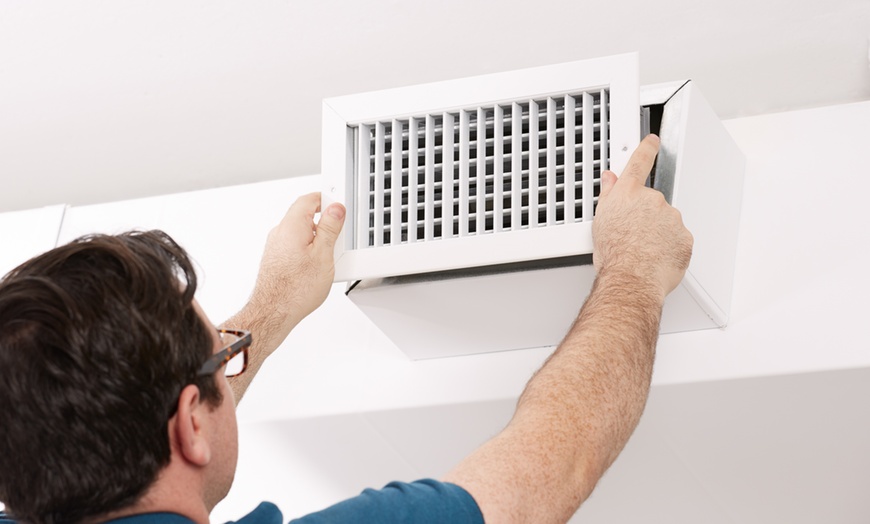 Air Duct Cleaning

Frequently Asked Questions
How long will it take for my carpet to dry?
Carpet takes about 4-6 hours to dry when the soil level is not too bad.
In severe cases when the carpet is very soiled, multiple rinses will be required.
In this case it can take up to 12 hours to dry.
Turning on the AC at cold temperature and opening some windows can help the carpet dry faster.
We use truck mounted system. We also use as a backup a portable extractor in case our truck mount system can not reach the apartment.
What cleaning methos do you use?
We use steam cleaning (aka Hot water extraction)
What is basic cleaning vs deep cleaning?
Basic cleaning- for carpets that are not too soiled and have light high traffic.
Deep Cleaning- for carpets with extremely soiled high traffic and stains and require multiple passes.
How do I prepare for my appointment?
Make sure water and power are turned on.
Vacuum the carpeted areas.
Pick up small objects and light weight furniture off the carpet.
Tuck in bedsheets under the mattress.
Pick up draperies off the floor.
Do not treat any stains yourself with store bought cleaning products.
Secure pets and kids away from the cleaning area
Are the cleaning solutions you use safe for pets/ children?
Yes. We use biodegradable cleaning solutions.
These cleaning solutions are safe for your pets and family
Is there a difference between carpet cleaning companies
Yes. Some carpet cleaning companies use a cleaning method of steam cleaning and others use dry cleaning method.
Another difference is in the process and steps of the cleaning.
Yes. We move light weight furniture like small coffee table.
The Difference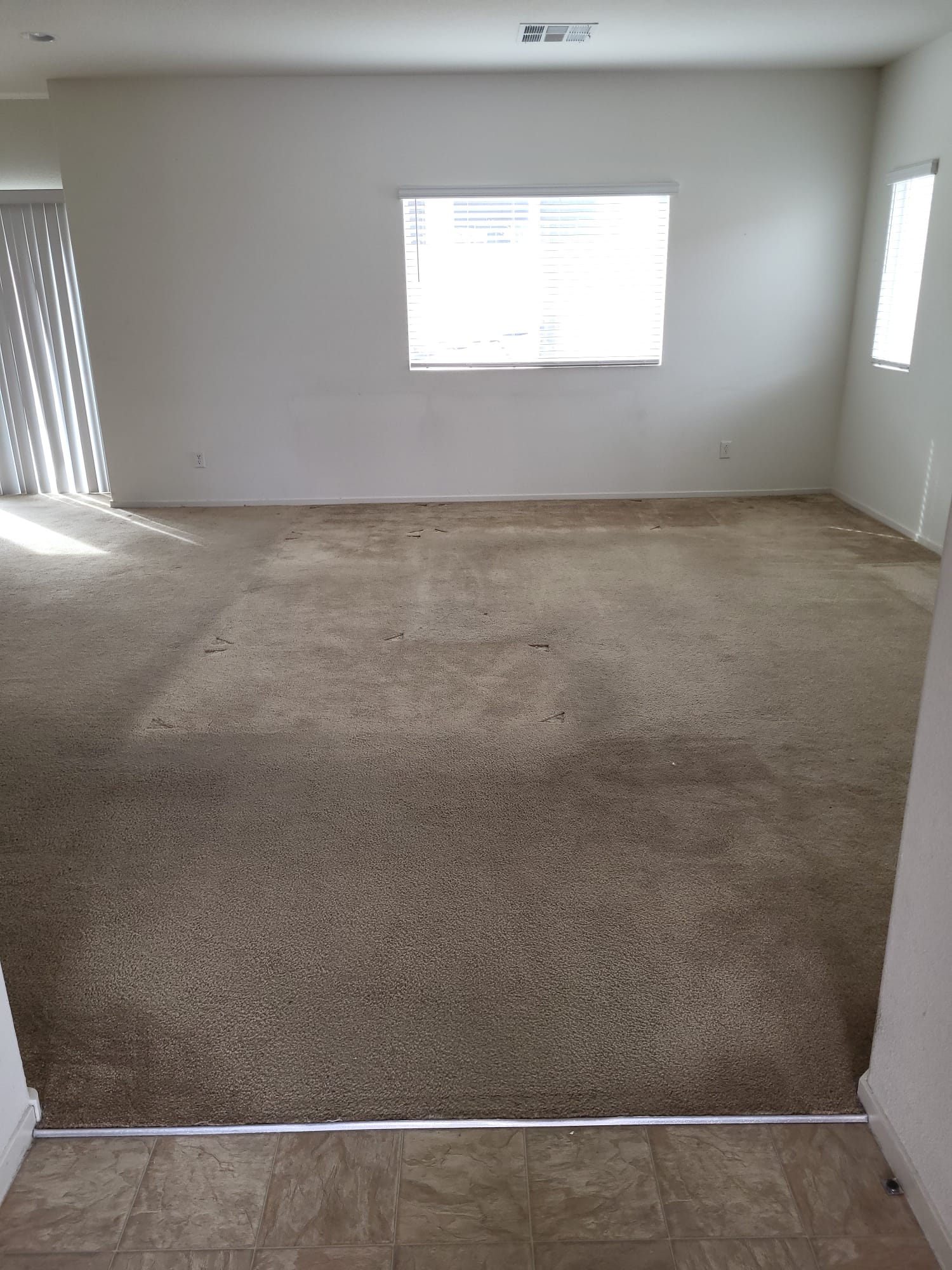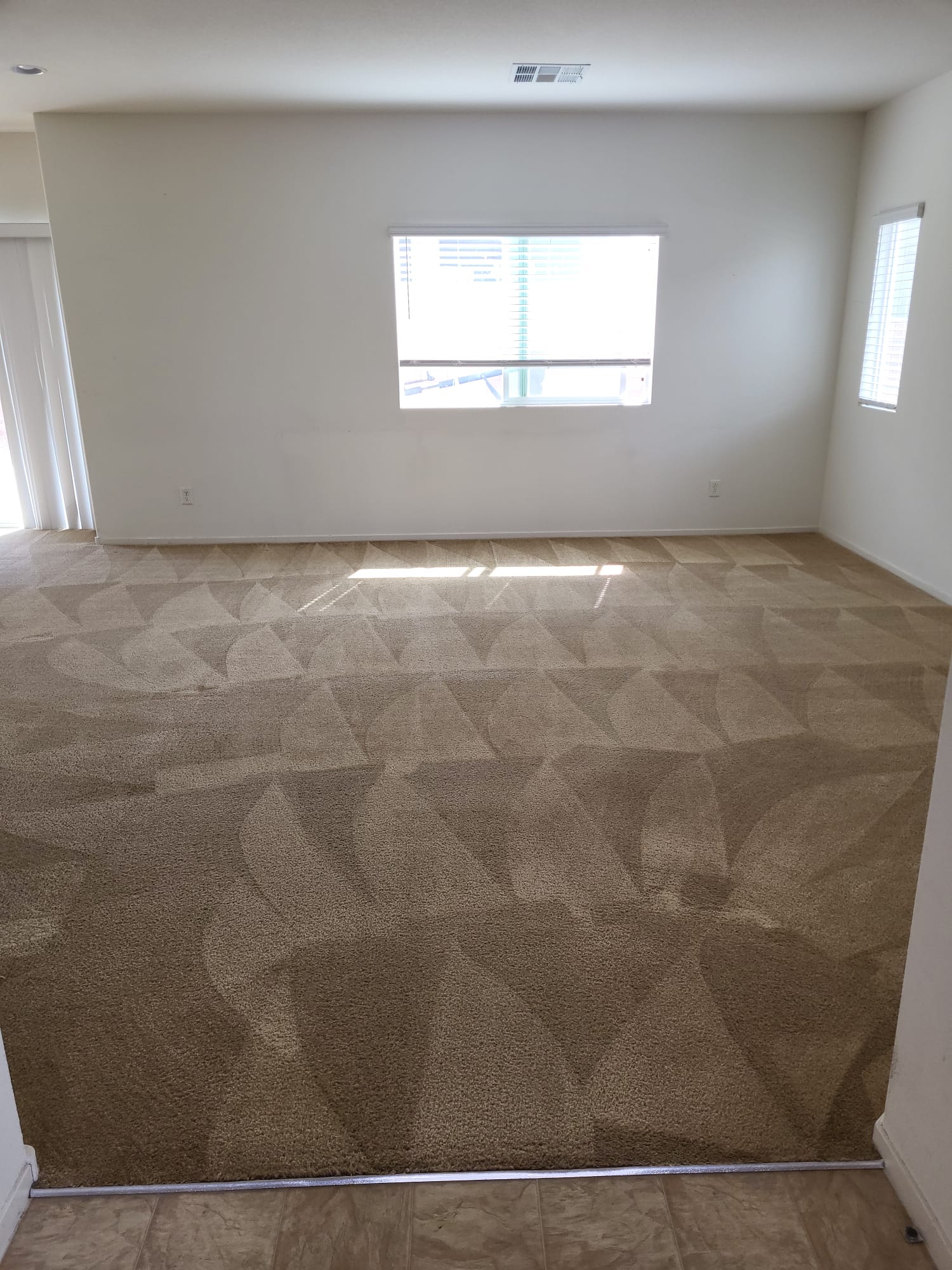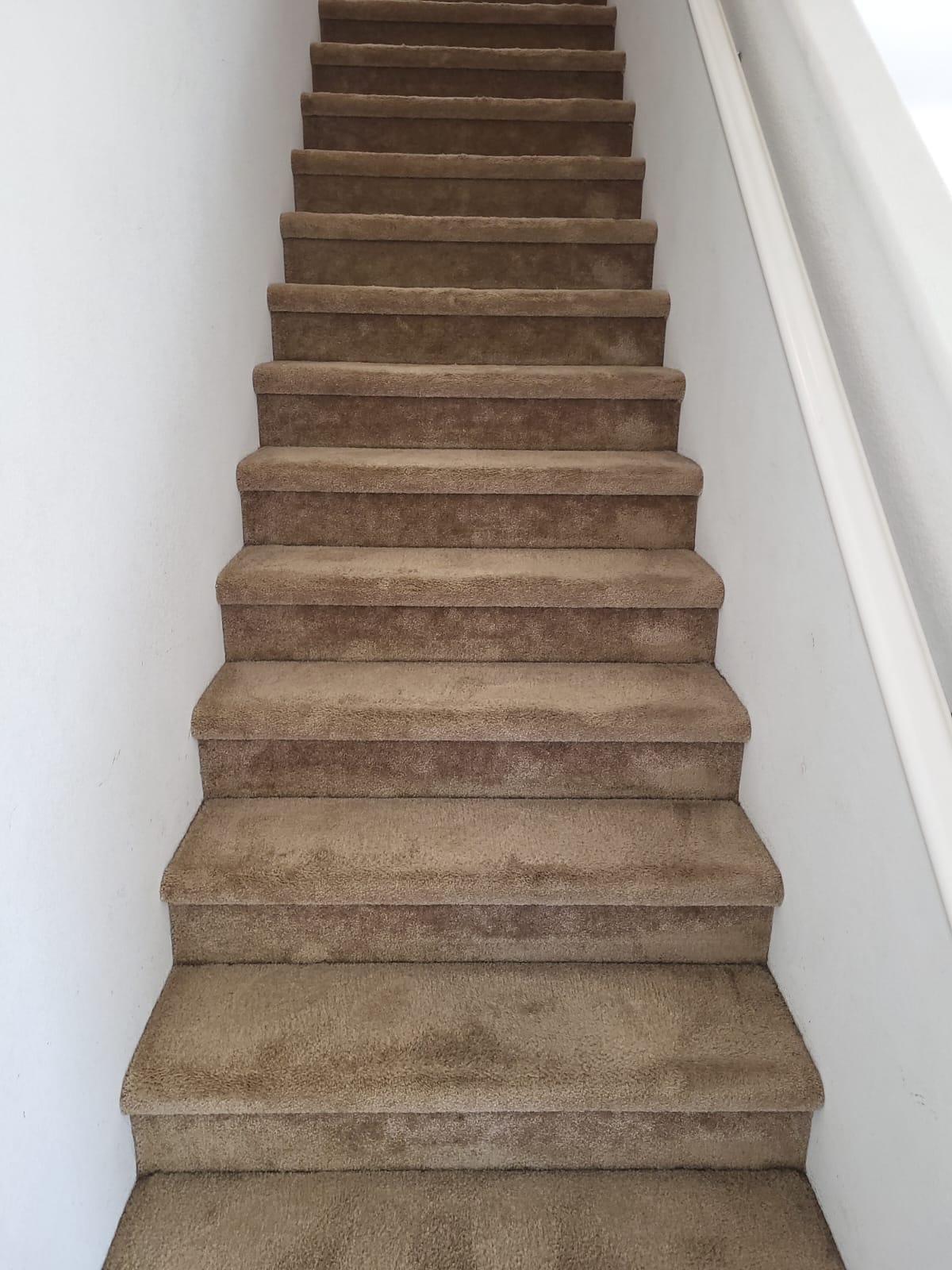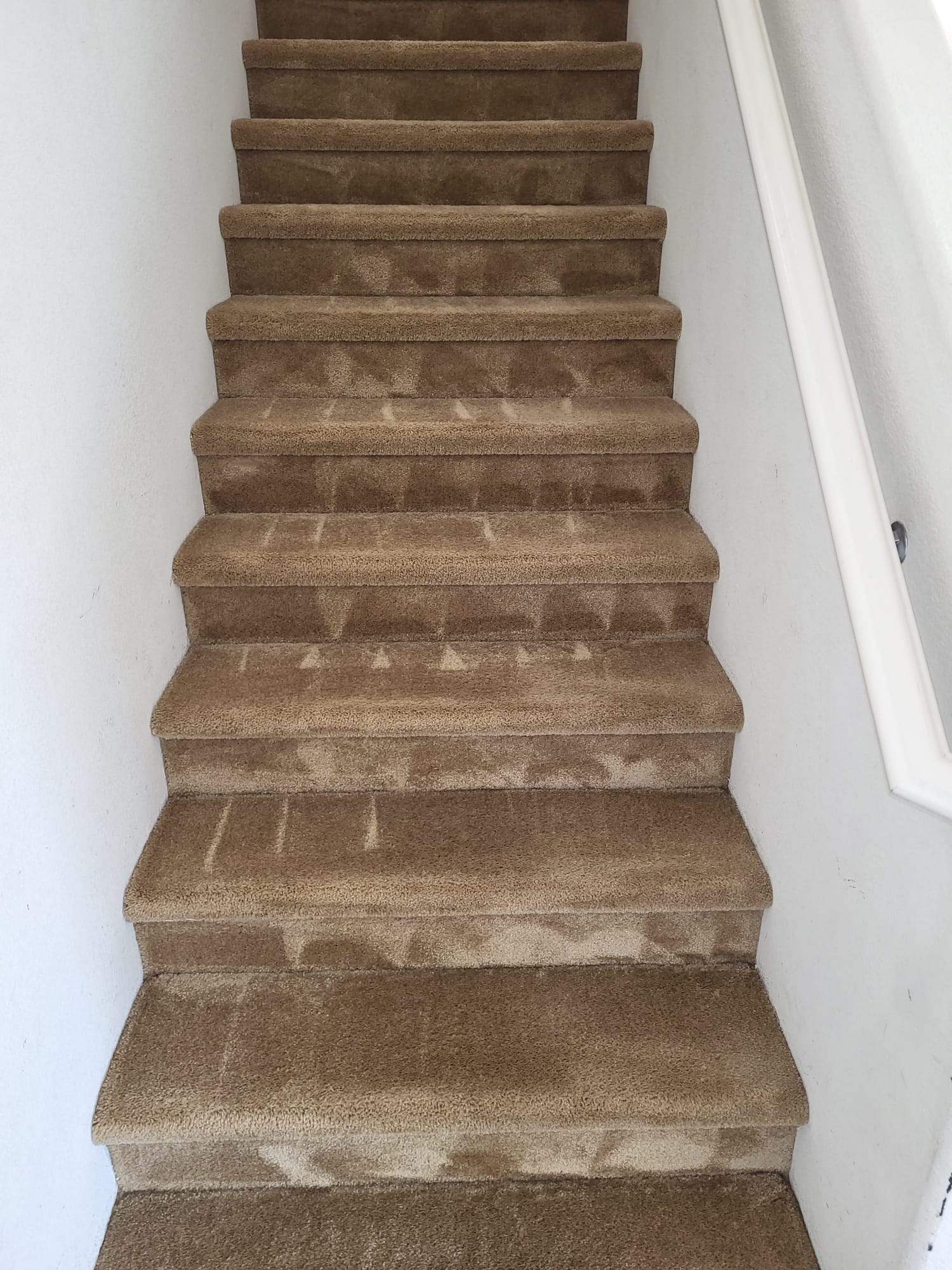 How can we help? A good carpet cleaning services can transform your home and relieve stress. Our process is about transparency, so we provide constant communication with our customers until the job is done. If you have questions, concerns or anything we can answer, just drop us a line.
As part of us being the best carpet cleaning Las Vegas, we believe that we must have clear and open communication and exceptional customer service. Our goal is to explain what is to be expected so that there are surprises. Read along, and let us know if you have any questions or concerns regarding our cleaning process.
Inspection

As part of giving you the best carpet cleaning service, we start by inspecting and walking-through the carpeted rooms with you to address all areas of concern.  This is an important step, so it is essential that we have this time with you and your attention, as we will clearly explain procedures and processes to help you understand what to expect out of the cleaning.

Stains & Treatment Options

Next, we apply our citrus based cleaning solution to the fibers of your carpet. We also, spot any stains with professional products to loosen and remove them during steam extraction. Stains we can treat are pet and human urine, vomit and feces. Also food stains like wine, coffee, juices, gum and others like lipstick/make up, slime and wax.

Agitation

The carpet is moderately buffed with a brush to break up the soiling and emulsify the dirt away from the carpet fibers.

Extraction

Then we use our truckmount equipment to pump out 200 degrees of hot water steams into the carpet to release dirt deep within the fibers. All loosened dirt and cleaning solutions are then extracted off your carpet. Note on HIGH TRAFFIC: Please read and understand that heavily soiled areas require deep cleaning. In some cases, the carpet in the high traffic area may still look dark after cleaning because the carpet has already worn out. Such condition of the carpet is considered to be a normal wear and tear to which it can only be cleaned to remove the dirt but its appearance can't be recovered.

Carpet Protection (Optional Treatment)

After the cleaning, we can apply a carpet protector for an additional cost. Carpet protector is highly recommended to help the carpet regain its stain resistance and to ensure your carpet investment maintains its appearance over time. Carpet Protection/Scothguard will make your carpet look better and last longer.

Post Inspections

Our last step involves YOU, our valued customer. We perform a final walk-through to show how the cleaning went and what was accomplished during the cleaning.
Everyone wants to come home to a spotless home, but not everyone has the time to roll up their sleeves and do all of the cleaning themselves. This is especially true for carpet cleaning, which can be a time-consuming and difficult process. This is where the best carpet cleaning service comes in! All Pro Carpet Steamers is a leading carpet cleaning company in Las Vegas, North Las Vegas, Henderson, Summerlin, and the surrounding areas. If you are looking for carpet cleaners in your area, contact All Pro Carpet Steamers right away!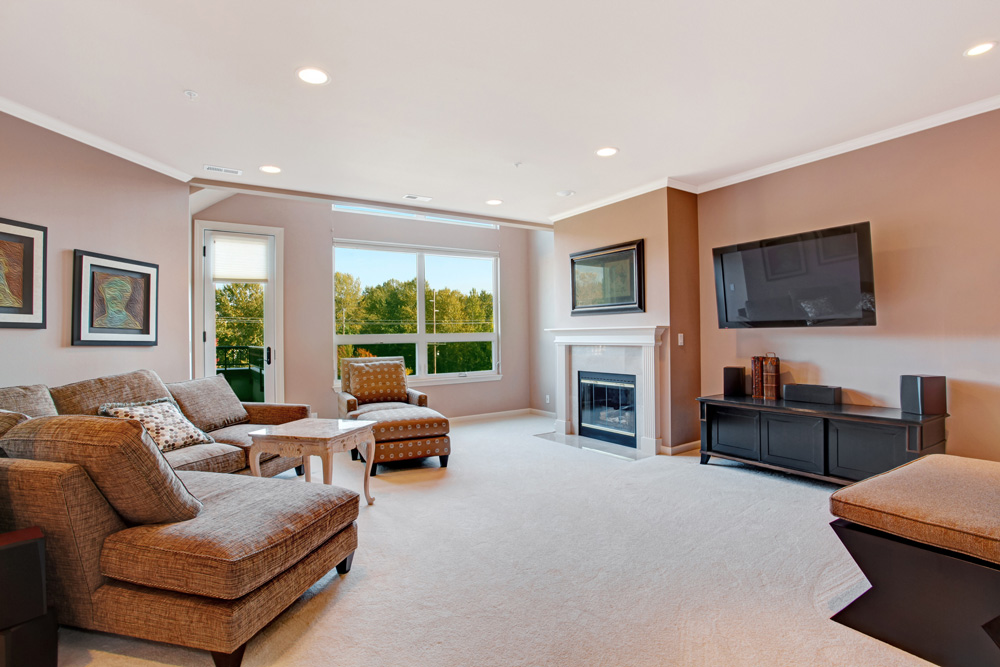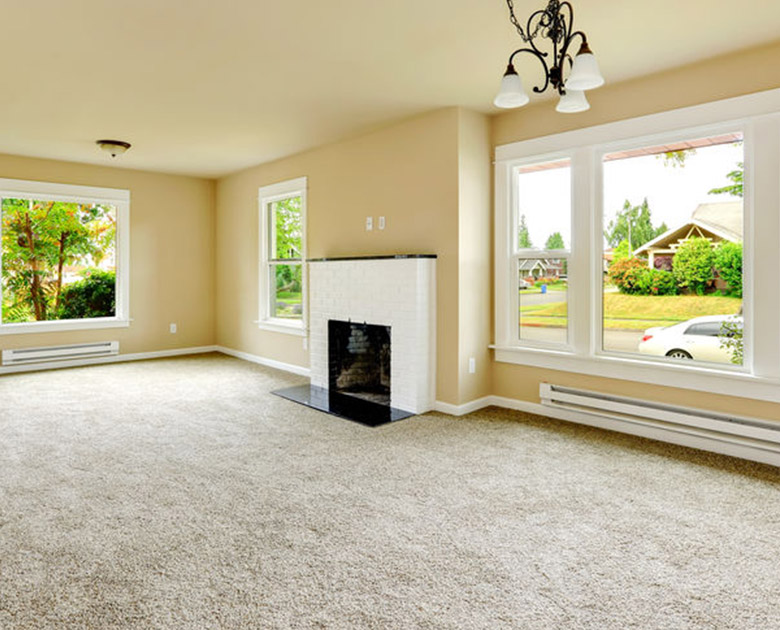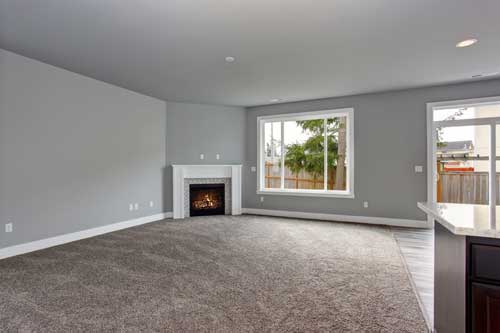 The appearance and feel of your home improve dramatically when your carpets are clean. We have years of experience in carpet steam cleaning with truck mounted equipment, professional tools, and techniques at All Pro Carpet Steamers. No matter what carpeting material you have, our carpet cleaning technicians can easily remove stains from food, pets, or foot traffic, as well as malodor and deep down dirt.
All Pro Carpet Steamers is dedicated to customer satisfaction. We understand that there are numerous carpet cleaning companies in Las Vegas to choose from, which is why we approach each job as an opportunity to demonstrate that we are the best of the best. We are committed to staying ahead of the competition, whether commercial or residential, by providing you with:
Superior customer service

Competitive prices

Quality products and cleaning solutions

Honest opinions and professional advice

Customized cleaning services
We are experts at removing dirt and stains from a wide range of carpet materials, including plush, loop pile, and oriental. When it comes to cleaning solutions and equipment, we only use the best brands and products on the market. Call All Pro Carpet Steamers before you tear up your carpet or throw out your upholstery furniture. Our work is not complete until you are completely satisfied.
What is the significance of professional dryer vent cleaning? If your dryer vent isn't cleaned on a regular basis, it can cause your dryer to overheat and possibly catch fire. Furthermore, a clogged dryer vent forces your dryer to work harder, increasing your energy bills and potentially leading to costly repair bills. If you live in Las Vegas, you are aware that the dry, arid climate can be hard on your clothes dryer. Lint and dust can accumulate in the vents over time, causing the dryer to work less efficiently and potentially posing a fire hazard. That is why it is critical to clean the dryer vents on a regular basis.
Dryer vent cleaning not only improves dryer efficiency, but it can also improve indoor air quality. Lint and other particles in the air can be inhaled by you and your family if your dryer vent is clogged. Another advantage of having your dryer vent cleaned is that it can help improve your dryer's efficiency.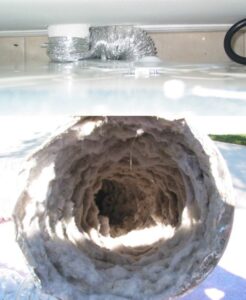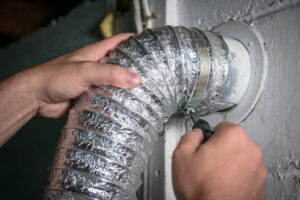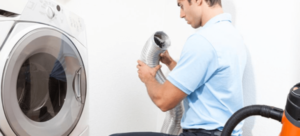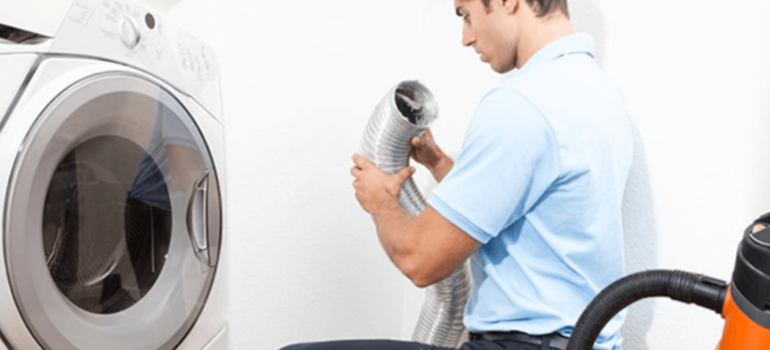 Most experts recommend that you have your dryer vents cleaned professionally at least once a year. If you live in a dusty or polluted area, you may need to have it cleaned more frequently. Furthermore, if your dryer is taking longer to dry clothes, it may be time to schedule a cleaning. Dryer vent cleaning companies will clean your dryer vent with specialized equipment. They will use a powerful vacuum hose and compressed air tools to loosen and remove lint and debris. To clean the vent properly, the company may need to disassemble your dryer.
There are several companies in Las Vegas that provide dryer vent cleaning services, but how do you know which one to choose? To begin, it is critical to find a company that has the necessary experience and is properly insured. Second, inquire about the company's cleaning methods and the type of guarantee they provide. You can find a reputable company that will clean your dryer vents safely and effectively if you do your research. You can also read online reviews to see what other people have said about All Pro Carpet Steamers. You can find a reputable company that will clean your dryer vents safely and effectively if you do your research.
Cleaning your dryer vents on a regular basis has several advantages. It can help you save money on energy bills and prevent fires by extending the life of your dryer. Cleaning your dryer vents at least once a year is generally recommended. If you live in a dusty or polluted area, you may need to have them cleaned more frequently.
Is your area rug a long-term investment, a valuable family heirloom, or a keepsake from a special occasion? You can save money by having your rug professionally cleaned while also preserving the value of an heirloom or new purchase.
The magnitude of a rug's dirt and bacteria problem may not be obvious from the surface. Over time, keep an eye out for the accumulation of food particles and pet dander in the rug's fibers. You may be unaware of a potential threat that could have long-term health consequences if you do not take immediate action to address it. The air quality in your home may be compromised as a result of dirt accumulation. Hire a professional to clean your rug to remove bacteria and make your home a healthier place to live. Professional area rug cleaner All Pro Carpet Steamers offers disinfectant application to kill bacteria on area rugs and carpets. Inquire with our technician about our rug cleaning process in Las Vegas, Summerlin, and Henderson.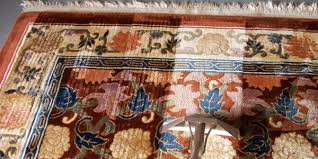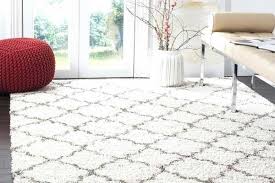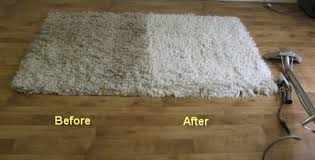 Keeping an area rug in good condition can be costly. Using harsh chemicals to clean your carpets on your own most of the time leaves moisture trapped deep inside them if you're not careful. Mold can form when rugs and carpets are exposed to even the smallest amount of moisture, significantly shortening their lifespan. Professional area rug cleaning Las Vegas uses industrial cleaners, suction equipment, and professional drivers.
Yes! If your rug is in a high-traffic area of your home, it should be professionally cleaned twice a year. Hot water extraction and stain-protection treatment may be required when cleaning a rug, while dry cleaning is an option if the rug is fragile and requires special care. When planning your spring cleaning, don't forget to include rug cleaning. You'll also feel better about yourself because you'll know you're taking the best care of your prized design item. Hire a professional rug cleaner right away!
Dirt, grime, stains, and scuffs can make it difficult to keep your sofas, ottomans, recliners, mattresses, and dining room chairs clean. Attempting to complete the job without the assistance of a professional upholstery cleaning company can result in worse problems and even irreversible damage! Look no further than All Pro Carpet Steamers for the best upholstery cleaning company in Las Vegas. Call us when you need:
Couch, sofa or sectional cleaning

Dining room chair cleaning

Mattress cleaning

Commercial upholstery cleaning

Marine upholstery cleaning

Automotive upholstery cleaning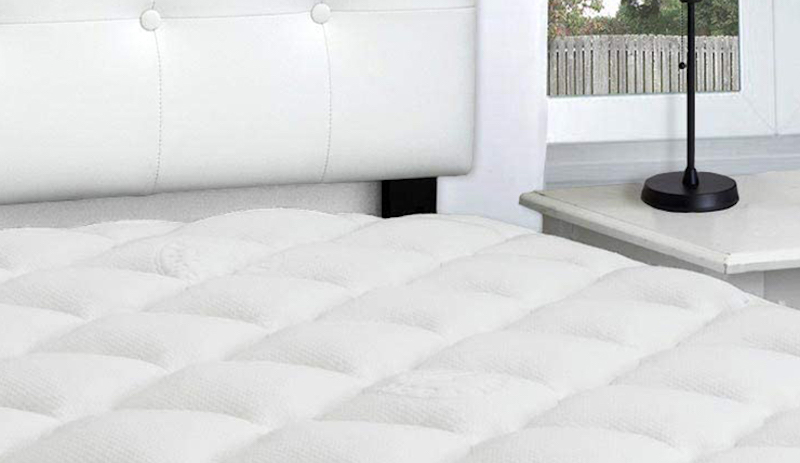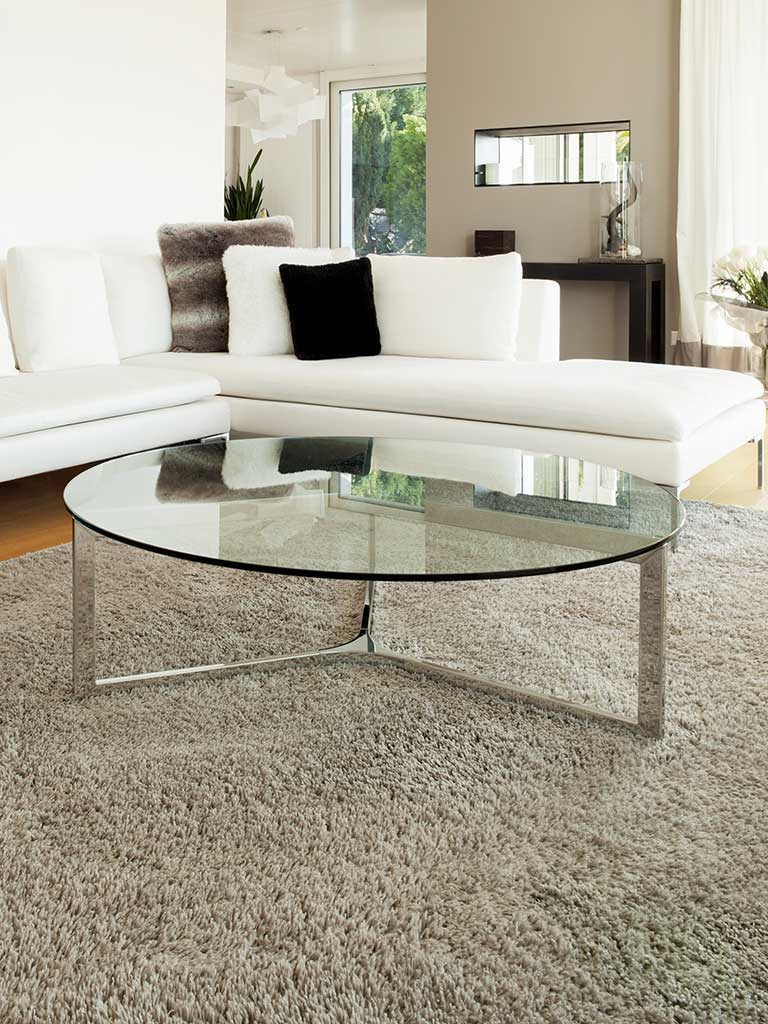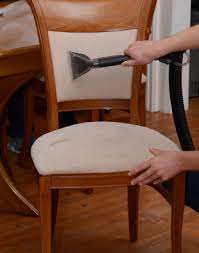 When selecting an upholstery cleaning company, it is important to ask key questions such as whether the company stands behind their work, how much experience they have, and what types of materials they can clean. When you work with All Pro Carpet Steamers, you can rest assured that we are skilled professionals who can clean a wide range of upholstery materials.
Every day, flooring is exposed to dirt and grime, making it increasingly difficult for homeowners to clean up without the assistance of a professional floor cleaning company. All Pro Carpet Steamers can help you restore the clean look and feel of your flooring right away. Call us when you need:
Tile & Grout

Epoxy Floors

Laminate

Carpet

Marble Tiles

And many other types of floorings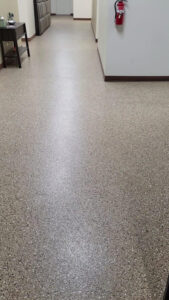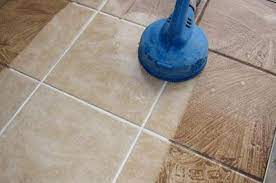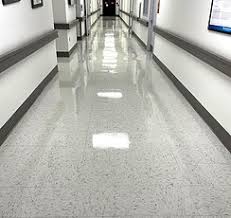 Consider having your floors cleaned, restored, and looking like new again!
Our technicians at All Pro Carpet Steamers are professionally trained in floor cleaning. We always take precautions to protect your flooring and use environmentally friendly cleaners that are safe for small children and pets. We have the most advanced and powerful cleaning technology available to break down and extract even the most deeply embedded dirt. The end result? A cleaner, healthier, and more inviting home or workplace. Once your floors appear to be brand new, inquire about establishing a recurring maintenance plan to keep your floors and surfaces looking great at all times.
Not all air duct cleaning company in Las Vegas are the same. At All Pro Carpet Steamers, we keep ourselves at a higher standards. We use the same protocol for cleaning hospital rooms as we do for cleaning your home's air duct system. This is because your indoor air quality is important. Indoor air quality can also make a huge difference for those of us who suffer from ailments like asthma, allergies, COPD, immunodeficiency, and so on. Our air duct cleaning service includes a complete hygienic restoration of your air duct system. In the air duct cleaning industry, not all companies are the same (or as qualified), and this is very important.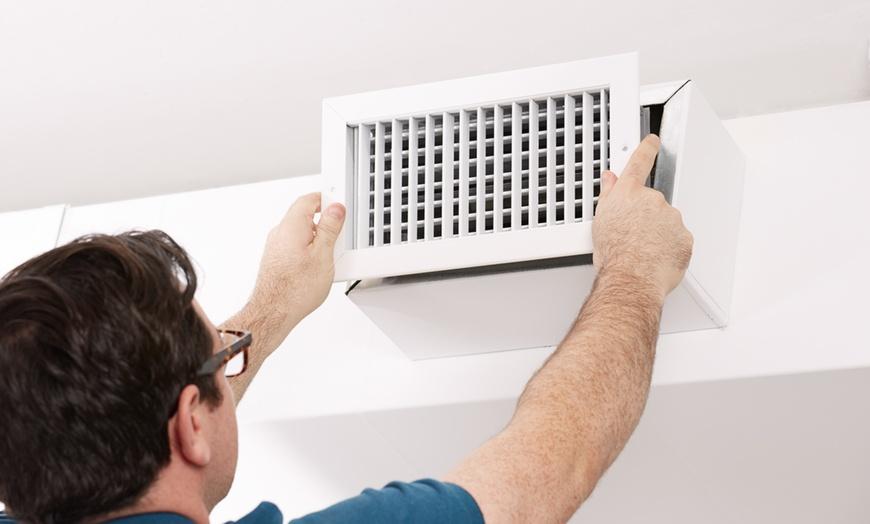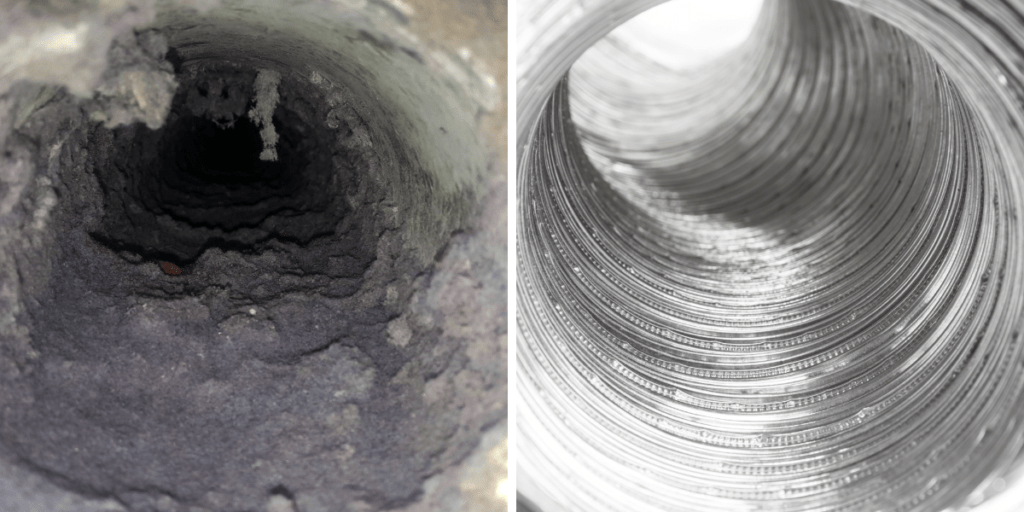 We take pride in researching the industry to ensure that our customers receive the best service in Las Vegas! The cleanliness of your air ducts and ventilation system has a direct impact on your indoor air quality. There are numerous options for ductwork cleaning, each with varying degrees of effectiveness in removing dirt, dust, and debris. Your indoor air quality and customer experience are our top priorities at All Pro Carpet Steamers. 
All Pro Carpet Steamers is dedicated to cleaning the carpets, dryer vents, tile, rugs, air ducts, and upholstery of homes and businesses in Las Vegas, NV. With years of carpet cleaning experience, we consider ourselves cleaning experts and take pride in providing the best carpet cleaning services in the Las Vegas, NV area. We have refined and perfected our carpet cleaning techniques over the years. Our commitment to providing excellent customer service means that we will not leave a job until it is completed flawlessly, and this perfectionism and commitment to our customers' satisfaction has been the source of our success in Las Vegas, NV.
Carpets and rugs contribute to the welcoming atmosphere of a home or business. Carpets and rugs, on the other hand, are much more prone to wear than other types of flooring and can be significantly more difficult to clean. After all, you can't sweep and mop a carpet, and a vacuum cleaner won't remove all of the dirt and contaminants. Professional carpet cleaning is required to keep your carpets in good condition. All Pro Carpet Steamers is a carpet cleaning company in Las Vegas, NV that works in both residential and commercial settings. Contact your carpet cleaning professionals today if you want to ensure that your carpets are as clean as possible. We will gladly schedule an appointment or simply answer any questions you may have.